"Magnificent Space" – A Women's Yoga, Hiking & Nature Retreat – 4th annual Rhythms of Nature Retreat
September 15-18, 2019
Estes Park, CO
Single Occupancy $839 (all inclusive)
Double Occupancy $649 (all inclusive)
Commuter $450 (all inclusive excluding accommodations and meals)
Location: YMCA of the Rockies, Estes Park, Colorado.  Wind River Lodge – beautiful!
You are ALIVE and MAGNIFICENT!!
What we focus on magnifies.  It's time to clear and claim your space and come into the grace and power of who you truly are.
In this three night four day ALL INCLUSIVE retreat you'll have ample time to engage in nourishing and enjoyable (dare we say fun) activities to clear, clarify, magnify, and celebrate your space.  You'll hone your focus through physical movement, nature hikes,  contemplative practices, music making, star gazing, and artful mandala creations.  These tools will magnify your magnificent space and you'll take plenty home with you!
This retreat focuses on women.  We start the retreat off Sunday evening with a contemplative walk through an outdoor labyrinth.  Sacred. Unique. Asking a question and listening to the magic around and in us.  Then off to appreciate the beauty and majesty of the stars and discover what celestial star dust shines upon us.  Each day we start with a great breakfast, morning yoga, and a picnic hike guided by one of the highly trained hike masters from the top notch YMCA Hiking Program.  In the afternoon, we move into a yin yoga class, spend some time meditating, sharing, and making a unique art mandala true to your own vision and vibe.  The objects you have in your life really matters! The last night we gather for sacred drumming and song around a fire and under the stars after enjoying a locally sourced community dinner in a natural setting.
This retreat is open to all skill levels and all spiritual orientations and beliefs, or lack there of.  Yoga means to "unite" with God of your understanding.   Yoga is a deep trust in who you are, not necessarily who the world says you are.
Contact Laura, retreat leader for information.  laura@homegrownyoga.com  (720)218-1953
Yoga Style: combination of Integral Yoga with a vinyasa flair – homegrown style.  Self regulated pace/all levels.
Spiritual teachings in Laura's tool box:  Celtic wisdom, Christian scripture, Buddhist teachings, nature based spirituality, 8 limbs of yoga, and several meditation styles including  metta, vispassana, christian contemplation, and Zen.
Guided picnic hikes: all levels.  inspiring views and we move together as a group at a gentle pace.   We understand you might be coming from sea level and we all stick together going the pace of the slowest person.  Slow works!  Walking meditation anyone? Take in the views and breathe!
Items to bring: yoga mat, block and strap (not necessary but sometimes nice to have).  Back pack. Raincoat. Hiking boots/shoes. Sunscreen, hat, sunglasses, lip balm with spf.  Insect repellent. Snacks if desired.  Layered clothing. Water bottle. Bathing suit if you want to use the indoor pool.
Retreat Reservations 
Single Occupancy Room $839 (all inclusive)
Double Occupancy Room $649 (all inclusive)
Commuter $450 (all inclusive excluding accommodations and meals – picnic hike sack lunches included)
Checks preferred and may be sent by mail – see below.  Or, for your convenience a PayPal option is available below.  Select "boarding" option in drop down menu listing single, double, and commuter options and rates.  Select the one you want and press "pay now".   PayPal fees apply. 
Early Bird:  Register by July 1, 2019 and receive a relevant gift upon arrival.
Last day to register:  You can register up until two weeks before the retreat.
Pay by check:  This is the preferred method.  Please include your name, mailing address, phone number, who you are rooming with if applicable.  If you'd like turkey, beef or spinach wrap one or both days of our picnic hikes.  Make checks for the full amount payable to Homegrown Yoga and Massage LLC, and send to:
Laura Collins
PO Box 20573
Estes Park, CO 80511
Cancellation policy:  $100 fee if cancel by 5/31/2019, $200 fee if cancel by 7/10/2019, no refund if cancel after 7/10/2019. No refunds for partial participation or for early departures.
Pay by PayPal:  Those using PayPal, please email me a note via email and include the following information:
Phone number,  Roommate name (if applicable), and sandwich (turkey or beef) and/or spinach wrap preference for our two picnic hikes.
Laura will call you to chat about retreat and any particular needs or interests you may have.
For more information contact Laura at (720) 218-1953 or e-mail: laura@homegrownyoga.com
Retreat Highlights
Hotel style lodge room with two queen beds, balcony or patio, full bath, telephone and wi-fi
All meals included, community dinner Tuesday night
Outdoor & indoor yoga in mountain setting with Laura Collins
Spectacular Daily hikes with picnic lunch & guide by a trained and knowledgeable hike master
Adjacent to Rocky Mountain National Park – inspiring, majestic views
Nature talks with guest speakers – into the national park
Meditation instruction and practice
Pranayama instruction and practice
Labyrinth Sunday evening – who knows, an elk may join us?!
Individual and group reflection practices and sacred sharing activities to clear, clarify and magnify your magnificent space!
Sacred song, and drumming around a camp fire with Nancy Bell, licensed music therapist and beautiful person extraordinaire
Creative arts activity:  make a mandala to magnify your magnificence – additional price not included in registration ($5 – $25 average range)
Massage services and indoor pool available on site (recommended to schedule massage upon registration to get the time and day you need)
Star Gazing Sunday Night
Community Dinner Tuesday night
Daily Retreat Schedule (subject to change)
Day 1
Sunday September 15
1:00 – 5:00 Check in (room guaranteed by 6 pm – if room is not available earlier you can leave bag at front desk and go explore or just relax on the grand admin porch!)
5:00 – Dinner Aspen Dining Room
7:00 – Welcome  ( meet on porch of admin bldg – where you check in.  Wear walking shoes and bring a coat for the rest of the evening activities)
7:30 – Labyrinth & Orientation

8:30 – Star Gazing – relax under the evening sky with a guided Night Sky activity

Day 2
Monday September 16
7am – Breakfast
8:30 – Yoga Practice Class with Laura Collins – meeting room
10:30 – Hike with meditation and picnic lunch with Laura Collins and YMCA Hike Master – Bible Point
1:00 pm – Free Time/Self Reflection Time – in Nature, massage
2:30 (optional) – extra time to go over questions on yoga postures and your personal practice with Laura
3:30 – Snack & Restorative Yoga
4:30 – Yoga Principles & Practices presentation and discussion – to claim your magnificent space!
6:00 – Dinner Aspen Dining Room
Evening:  Free Time
Day 3
Tuesday September 17
7 am – Breakfast
8:30 – Yoga Practice Class with Laura Collins – meeting room
10:30 – Guided Hike with a YMCA Hike Master, Walking Meditation, Picnic Lunch – Moraine Park 
2pm – Free Time/Self Reflection Time – in nature, massage, etc
4:00 – Creative Arts Project – Magnificent Mandala Making
6:30 – Special Dinner – Meeting Room
8:30 – Camp Fire and Sacred Drumming/Singing Circle – Nancy Bell

Day 4
Wednesday September 18
7am – Breakfast & Check Out (bags in admin for safe keeping)
9:00 – Finish Magnificent Mandala
10:15 – Yoga Practice Class, wrap up and sharing
12:00 – Lunch – can take a sack lunch with you if you need to go
1 pm – Departure

Daily Yoga: All Levels Welcome

Guided Picnic Hikes

Bible Point and Moraine Park are on the menu.  We will begin with walking meditation, listening to the birds, elk and winds in this wonderful terrain.  Honing those focus and magnificent space skills to our finest.  Enjoy a picnic lunch and wonderful conversation with fellow yoginis.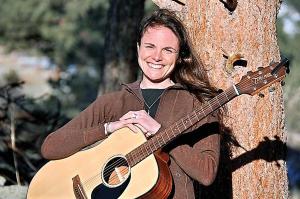 Sacred Drumming Circle with Nancy Bell

Skilled in her Art, Nancy will lead us in a magical mystery tour under the stars and around a camp fire with various drums and percussion instruments to magnify our magnificence! 
Contact retreat leader – Laura Collins, for more information at (720) 218-1953  or laura@homegrownyoga.com
Testimonials
"I attended Laura's yoga retreat in Tuscany, Italy and was completely fed. Laura's ability to make yoga practical to the creative endeavors of my life are deeply appreciated. I woke up, in my own way and Laura guided me. Thank you so very much. It was a much needed retreat, and you delivered" Barbara, Chicago, IL.
"I've been around the block in the yoga world and I always learn something new when I return to the YMCA each year and take Laura's multi-level yoga classes. I look forward to it every year – Excellent" D. Rosen, San Diego, CA
"Thank you for helping me see, believe in, and feel the light of truth once again. The retreat was a good reminder in this fast paced, sometimes unethical world and I desperately needed a boost. I'll always attend these smaller retreats rather then a large one. The retreat was intimate, fun, and safe. I learned a lot and reconnected with me." Jayne, Denver, CO