Our Mission:
Supporting people to be their best by providing state-of-the art massage therapy and yoga instruction services.
A Little About Our Company:
Homegrown Yoga & Massage LLC was founded by Laura Collins and launched through the support of many people at the YMCA of the Rockies, Estes Park Center in the spring of 2012.  Massage and yoga services are conveniently located on the grounds of the YMCA in Estes Park from May – October and some winter Holidays.  Homegrown Yoga & Massage was inspired by the belief that the human body is a creative gift and that we are each here for a purpose. Yoga & massage work complimentary to promote health, clarifying your purpose and  empowering your divine flow, helping you to keep in touch with what's most important to you, creating your best in true relationship with others!  Namaste
A little about Laura Collins: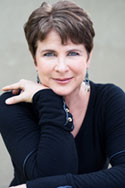 Laura has a Master's of Science in Community Health Education from the University of Illinois Champaign-Urbana. She is a Licensed Massage Therapist from the Boulder College of Massage Therapy in Boulder, CO and a Certified Yoga Instructor from the Integral Yoga Institute in San Francisco, CA. Laura has had training in a variety of massage modalities including Swedish, prenatal, myofacial release, shiatsu, integrative, lymphatic drainage, normalization of soft tissue, and trigger point therapy. She has also practiced a variety of yoga styles and deepened her commitment to yoga by participating in a six month Yoga and Community Service program at the Mount Madonna Institute in Watsonville, CA. Laura was lay ordained in the Bodhisatva Initiation Ceremony in the Soto Zen tradition at Green Gulch Farm Zen Center in Sausalito, CA and is a practicing catholic.  She aspires to live up to God's calling and purpose for her life each day, living in true relationship with God's kingdom.  She sees this relationship as healthy, clear, creative and full of joy and possibility.
Laura enjoys working one on one and leading group yoga classes at the YMCA, helping people to relax in their bodies, renew in their mind and strengthen their spirit as it functions and brings light to God's family.  Joy, peace and possibility are always available within one's unique, creative, and precious life.  Yoga classes offered are either a part of the YMCA weekly seasonal schedule or you can book Laura's skills anytime for your own private yoga gathering.
Prior to working as a massage therapist and yoga instructor, Laura served as a community health educator in California where she worked with amazing people to pass the first state-wide smoke- free bar and restaurant law in 1997. Through that experience Laura witnessed first –hand, what an impact each person can make if they follow their interests and work collaboratively to protect and promote health, even to the point of defeating the most powerful of industries and changing strong unhealthy social norms.  (if you're old enough you'll remember that people used to think that smoking and bars just go together…..oh, no they don't!) The logo created for Homegrown Yoga & Massage symbolizes this creative gift of life, celebrating the focus that each person has in order to live life fully for the benefit of all, and with meaningful purpose in community.
Outside of work, Laura can often be found hiking or skiing in Colorado's beautiful mountains, traveling to Italy/learning Italian, swimming in fresh water, playing classical piano, attending SXSW, or designing ways to benefit the world.  She loves working collaboratively and fully believes that each person is endowed with gifts for a given purpose, empowered by God.  It is by cultivating and sharing one's gifts with the world, together, that we come to realize ourselves and each other fully, leaving the world a better place, with more love, then when we came.  Creating heaven on earth, is within our God given reach and best interests –  Amen, Amen!